Yokohama's port opened in 1859, and this year it is celebrating the 150th year since the occasion. As part of the celebrations, the EXPO Y150 event is currently being held at the Yokohama port area. At this EXPO, they display historical artifacts, Yokohama goods and famous attractions of the city. The theme of this EXPO is "Set to sail," symbolizing how Yokohama started from here and how it will continue on into future.
This EXPO is held in three areas: the Minato Mirai area representing the "sea," Yokohama station representing the "city," and the Yamashita Park area, which represents "nature." In these three areas, different events are held that link to the theme each area has.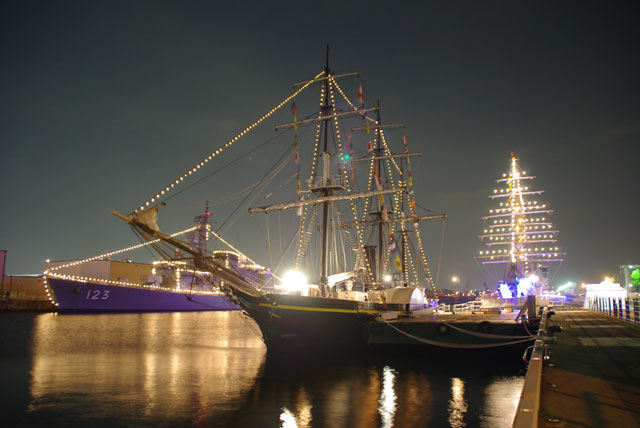 Since the EXPO is celebrating the opening of the port, the event's main galleries and exhibits are shown at the "sea section." The exhibitions are further separated into three main halls; Y150 Forest of Beginnings, Y150 Tomorrow Park, NISSAN Y150 and Super Hi-Vision Theatre.
Each hall holds many different exhibits. Forest of Beginnings focuses more on the history of Yokohama city and how it developed into one of Japan's creative hubs.
Tomorrow Park focuses on entertainment and Yokohama's visions of the future. Here you can see a special sci-fi short film produced just for the event as well.
Last but not least, the NISSAN Y150 Super Hi-Vision theatre focuses more on "experiencing" the future. Visitors can get a hands-on experience with the futuristic Nissan car, Pivo 2, in addition to a new hi-vision home theater program.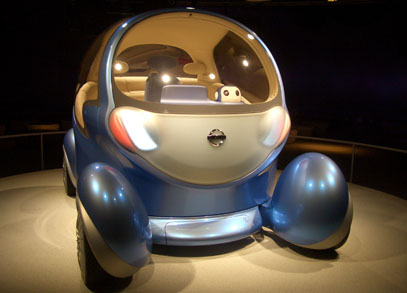 After exploring the "sea area," the city area will guide visitors through the usual tour sights of Yokohama. For the event, local businesses and citizens have also become very involved, tying up their products and shops with the whole event. As a result, most stores and restaurants offer discounts/or gifts when you present your tour map or entry ticket.
Furthermore, the Hillside will open in July and will feature the "nature" exhibits. The theme of this section is to connect people to people, people to nature, and people to the earth.
The EXPO's overall mascot is called "Tanemaru," who is a combined creature, made of half seed and half ship. This character is said to represent the camphor tree planted in the Yokohama's courtyard in 1859, which explains the choice of this unique looking mascot.
The entire EXPO Y150 event will be open until September 27, 2009. I guarantee it would be a fun and educational experience about both the history and future of Yokohama, so head on down there to see the wide variety of events that would cater to guests of all ages and nationalities!